THE USA SERIES: CALIFORNIA BEACHES
29.12.2017
After a few days in LA from my previous post, it was time for bare skin, rays of sunlight and dips in the ocean! The beach! I fell in love with this area right away.
We started off in beautiful Santa Monica and made our way in this lovely little town, from little bars to cute shops and long walks on the famous Santa Monica Pier. We obviously did some arcade games over here! The pier is just awesome to see in real life as we've seen it so many times one the big screen at home.
One day we rented bikes like real Dutchies would (these were cool lowriders by the way), and we cruised down the beaches heading to Venice Beach – seeing so many pretty sights along the way. From dreamy beach houses to funky shops, original street artists, work-outs at muscle beach, a big fun skatepark with a lot of talented skaters (never seen anything like this before) and we basically just enjoyed a perfect lullaby from the ocean during the whole ride.
Malibu was wonderful as well. We stopped at this cute little shopping area in the neighbourhood to grab a healthy lunch, the place was packed with pretty boutiques by the way. Later on we touched down our beach bums at Malibu beach. Of course I had to dream away just gazing at all the beach houses over there. One even bigger than the next! We also enjoyed watching talented surfers around here and took a dip in the water ourselves.
These days at the beach were simply wonderful and I'm instantly longing to go back soon! You'll know what I'm talking about when you'll see these pictures. Swoon!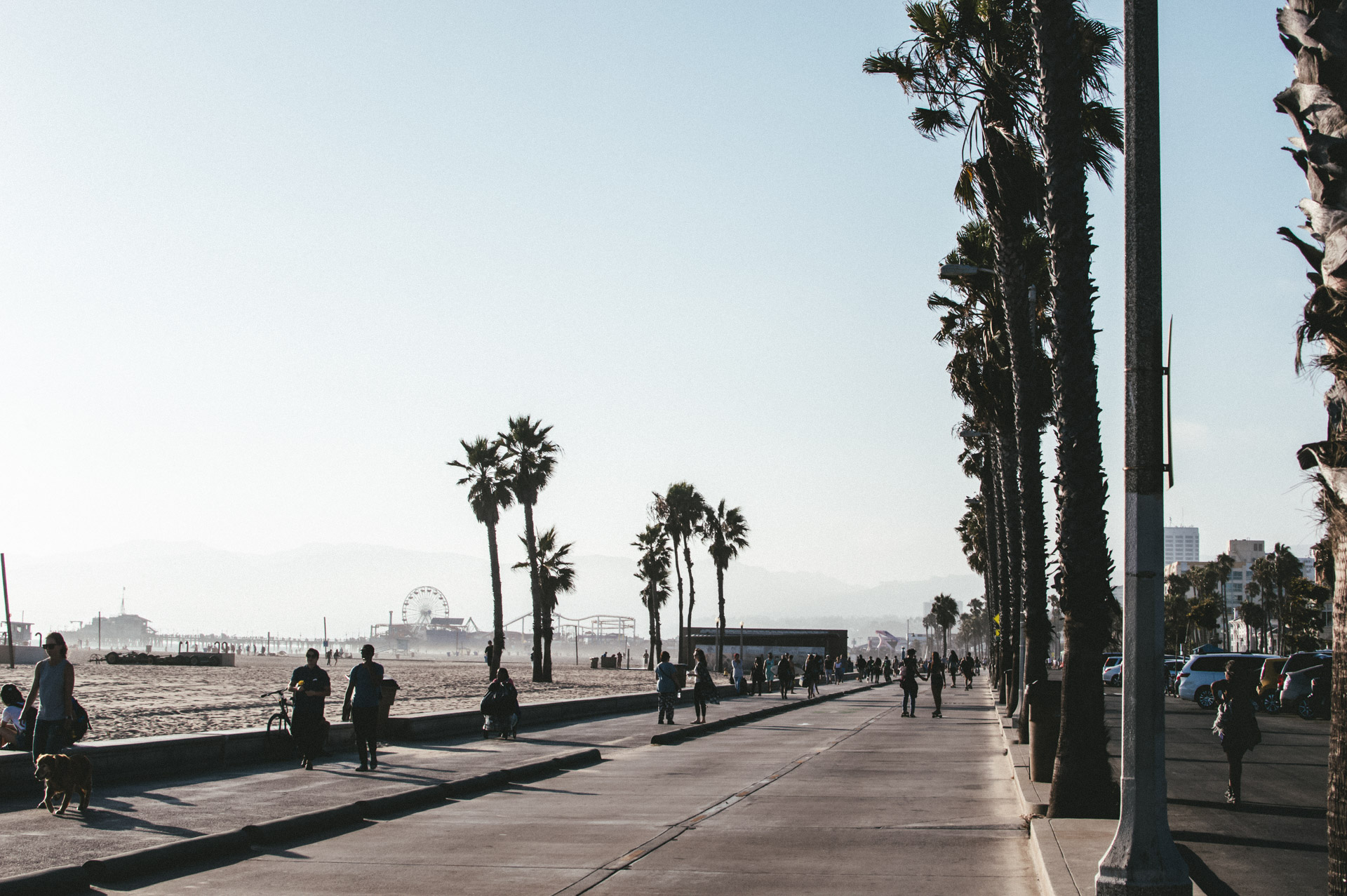 Enjoy your new years eve with loved ones this weekend and I'll see you next week with all things San Fransisco!
Photo credits: by Audrey Victoria