FOR MAX FACTOR
22.02.2017
Yay! I can FINALLY tell you about this! ⚡️ I'm so happy to say that I've created a pile of illustrations for the one and only…….. Max Factor! Stunning actress Lieke van Lexmond is the new brand ambassador and in honor of that amazing fact, I created this artwork for their press event that took place in Amsterdam on Monday, February 20th. They transformed my work into little postcards. Lovely!
– I'm still a bit sad for not making it to this awesome event due to work in Eindhoven – but hey! How COOL is THIS?. Thank you so much to PR agency Dijksman Communicatie for this great opportunity of collaborating together.
I absolutely loved it.
Do you want to see these illustrations from up close, check out this blogpost!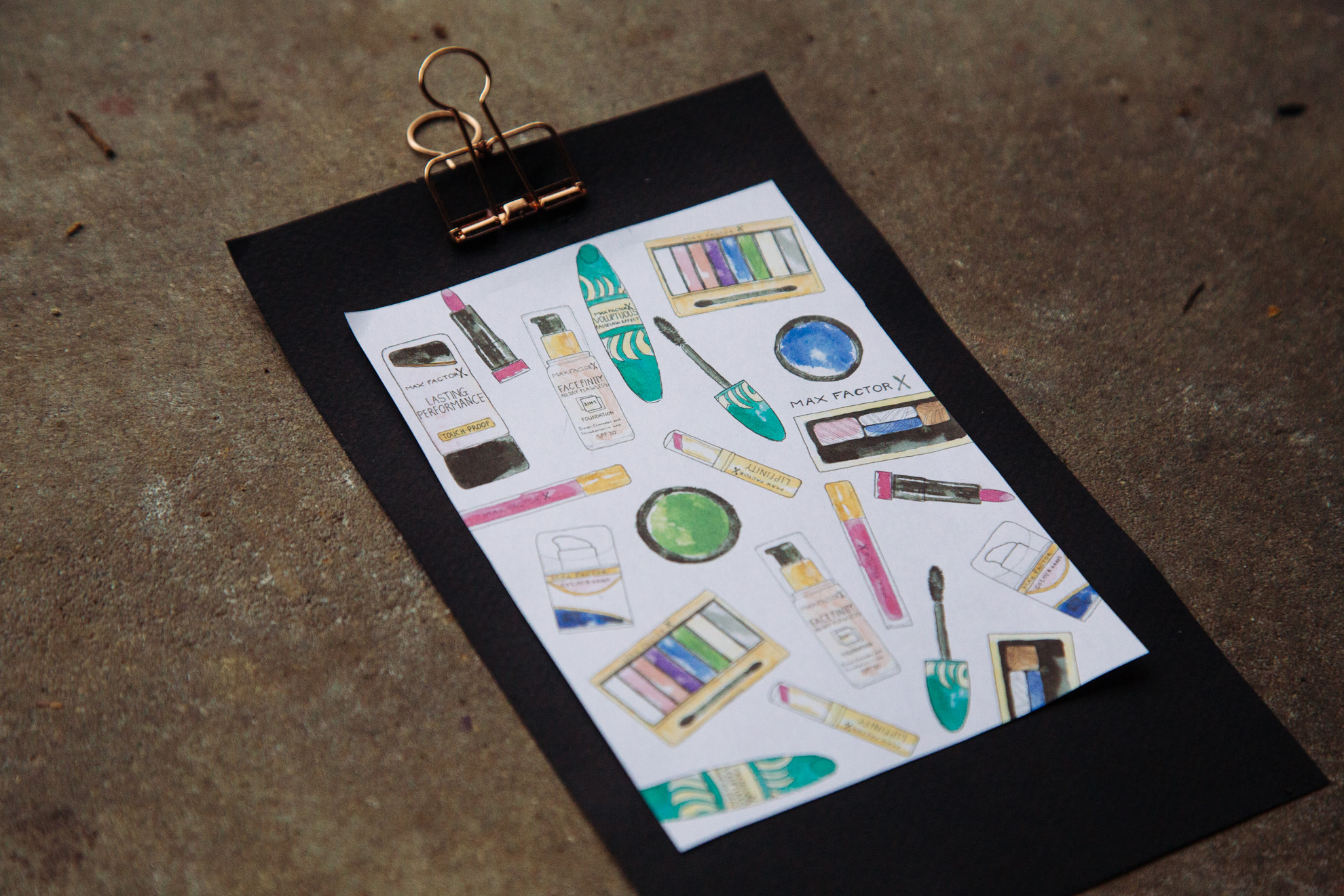 Photo credits: by Audrey Victoria